Fluent Life: One-stop Solution For Achieving Fluency in English
English is the most widely spoken language in the world and is a dominant language for global communications. With over 1.5 billion speakers across the globe, it is the most common language on various platforms, mediums, and communications.
With a personalized mentor, regular debate sessions with peers, and masterclasses, Fluent Life ensures that you leave no stone unturned in achieving fluency in English.
Get a Free Fluent Life personal Demo.
Fluent Life also offers offline access to all students wherein they can access all the study material and content with the help of a pen drive that will be delivered at their home after enrolling. The pen drive is synced automatically as and when new content is added to the portal. With offline access and the Fluent Life app, it makes it the best choice for people to learn English at their own pace, time, and convenience. What more could one ask for, right?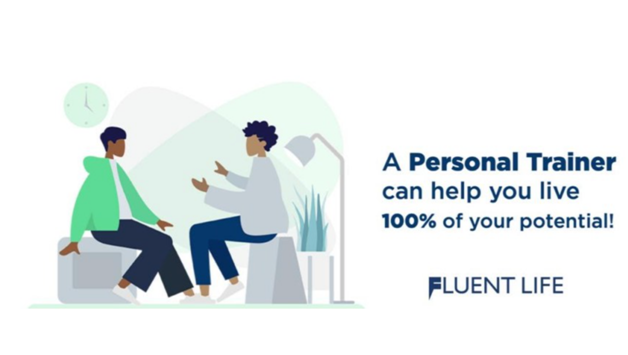 Here's how Fluent Life is an effective online platform:
Personalized Mentor
This is one of the most important things a person looks for when he sets out to learn a new language. A personalized and trained mentor will help in understanding English according to your aims, needs, time, and convenience.
In-Depth Analysis of Interview Process
There's a lot of difference between what an interviewer asks and what they really want to know. Mentors will help in bridging the gap between the two and will also solve common interview questions to ensure that the student gives their best shot to it.
Customized Curriculum
Every student has a different goal when they set out to learn English. This is something that cannot be addressed in offline classes as there are a fixed curriculum and timing. Some want to learn English to upgrade their carer, while others just want to ace it to improve their confidence and skills. For some, it really matters as they are planning to shift to another country for further education or jobs. Fluent Life's curriculum is customized based on the student's career or personal aspirations.
Every student has a different approach and similarly, the courses designed to learn a new language need to be different. Here are the courses or programs  of Fluent Life that you can choose from according to your aim and convenience:
English fluency course
In this course, the student gets a personalized trainer who will help the student to build confidence and gain fluency by improving four fundamental aspects of communication through one to one training. The four fundamentals are language, English communication, self-awareness, and confidence.
This program will include 20 one-to-one classes and 20 hours of video content. Moreover, there are 100+ practice activities and access to weekly group discussion sessions.
Business Communication Course
This course focuses on business writing, email communication, profile building, persuasive communication, and much more! All these aspects are really important in our daily lives as professionals. However, we never get any formal education or training on these in our schools or colleges. That's exactly where Fluent Life courses come into the picture and cater to the need according to the students.
This program also includes 20 one-to-one classes and 20 hours of video content. Moreover, there are 100+ practice activities and access to weekly group discussion sessions.
Mission Fluency Program
This course offers limitless classes till you achieve fluency. It's a stepping stone in building your language, English communication, self-awareness, and confidence. The student gets a personal trainer, dedicated student manager, 15 hours of classes per month, 20 hours of video content, 500+ practice activities, and much more!
Interview Readiness Course
In the interview readiness course, the students will learn about creating their personal brand, interpersonal communication, clarity and confidence, and self-awareness. All these attributes ensure that they ace their next job interview irrespective of the field they chose. The best part? With the help of a personal mentor, students will also learn professional resume creation and build their LinkedIn and social media profiles. Moreover, the students will have mock interviews that will be conducted regularly and will ensure that they're completely prepared for it.
IELTS Exam Preparation Course
This course is for all the IELTS aspirants out there irrespective of their fluency in English. The personal mentor will plan and execute the study plan according to the student's current level, aim for IELTS band, and how much time the student has for his/her IELTS attempt.
Fluent Life is indeed a one-stop and inexpensive solution for acing the English language according to convenience. The mentors have a result-driven approach that makes sure that the student achieves fluency irrespective of their age and background.