For the preparation purpose, the board of APPSC releases the APPSC Group 2 Syllabus 2019 in telugu pdf on their official site recently. Candidates who want to start their preparation as early s possible along with the perfect study material, those ones without delay catch this AP Group II Syllabus PDF in Telugu medium and takes the best preparation.
The APPSC Group II Prelims Syllabus in Telugu PDF was provided on this page for the downloading purpose. Candidates collect the post relevant syllabus in this page on an addition to the APPSC Group 2 Exam Pattern. If you follow this article completely, you can get the wanted Group 2 APPSC Syllabus.
APPSC Group 2 Syllabus Out Officially !!!
Latest Update (22nd Dec 2018): Andhra Pradesh Public Service Commission Released the APPSC Group 2 Syllabus in Telugu PDF Download links and Exam Pattern Officially For The Prelims & Mains Written Trest Purpose.
APPSC Group 2 Syllabus 2019
Perfect preparation gives the best result. As per that reason, the candidates are eagerly waiting for the APPSC GROUP  2 Syllabus. The competition was heavy for this  Andhra Pradesh Public Service Commission jobs. So the applicants wish to prepare hard by using the relevant syllabus. This is the main reason, the contenders refer many sites for the AP Group 2 Syllabus. Without knowing the syllabus, the candidates co0mpletes their preparation effectively. Because they have a minimum idea about the Gr 2 APPSC Syllabus.
Also, Check: APPSC Group 2 Notification 2019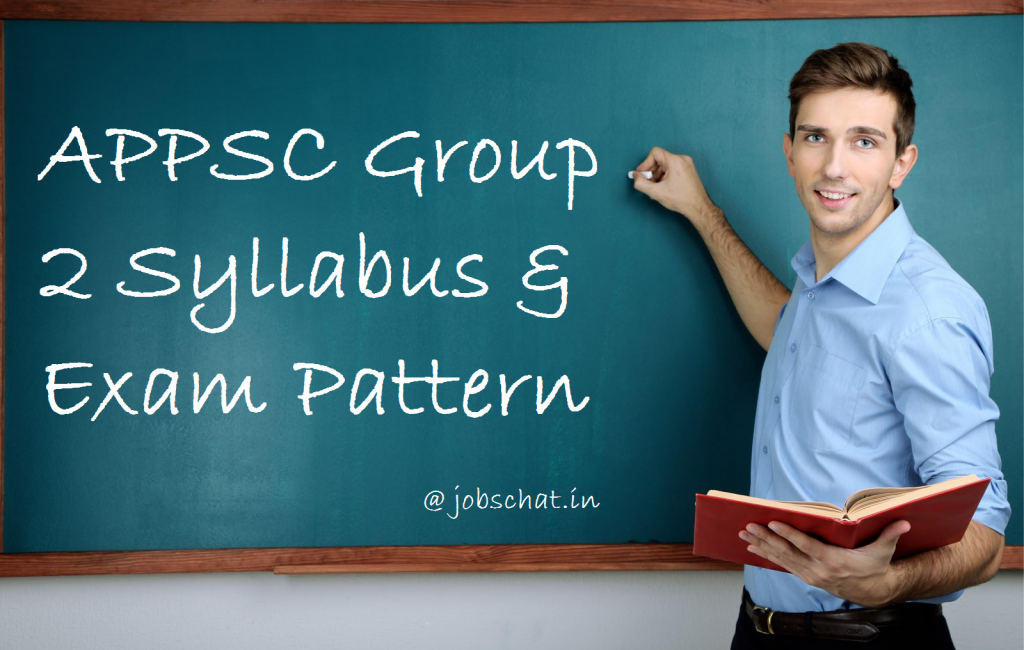 APPSC Group 2 Mains Syllabus 2019 PDF In Telugu
Some applicants think to take the written test zero knowledge of  AP Group 2 Syllabus. But applicants we suggest without knowing the syllabus and exam pattern, you wish to appear the written test, that is the time waste process and you can use that time for other competitive tests preparation. By the reference of the APPSC Group 2 Telugu Syllabus PDF, the board officials prepare the examination paper. Once you can see the APPSC Group 2 Syllabus, first we have an awareness of which subjects are included in the exam and etc.
FREE Download APPSC Group 2 Previous Papers
Andhra PSC Gr II Prelims & Mains Exam Syllabus 2019 Details
APPSC గ్రూప్ 2 నోటిఫికేషన్ 2019
Name of The Organisation
AP state Departments
Name of the Recruitment Board
 Andhra Pradesh Public Service Commission (APPSC)
Name of the Posts
Group II Executive & Non-Executive Posts (Deputy Tahsildar, Assistant Labour Officer, Extension Officer, Senior Accountant, and many others)
Total number of posts
446  Posts
Notification Date
31st Dec 2018
Application Form Starting Date
10th January 2019
Application Form Closing Date
31st January 2019
Screening Test Date
05th May 2019
Mains Exam Date
18th July 2019 to 19th July 2019
Category
 Syllabus
Job Location
Andhra Pradesh
Official website
www.psc.ap.gov.in
AP Group II Prelims Exam Pattern 2019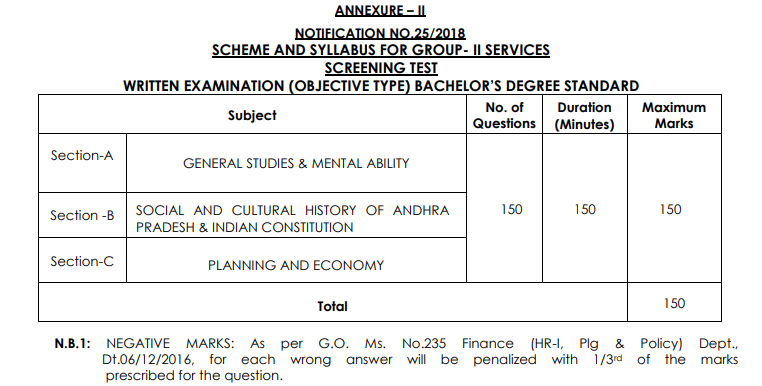 AP Group II Mains Exam Pattern 2019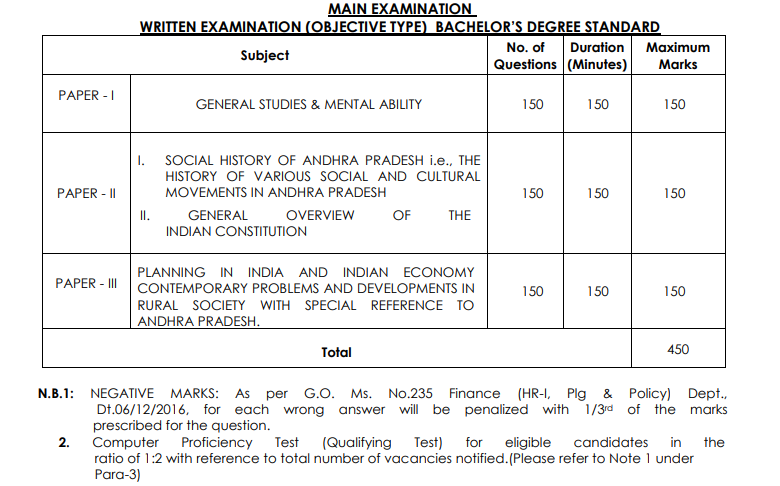 Andhra Pradesh PSC Group II Syllabus
Screening Test Syllabus:
Privatization
Liberalizations
Globalization
Indian Constitution.
The economy in Medieval India.
Development Plans of Independent India
Pre-Independence Indian economy
Labour Policies of Union and State Governments
Economic disparities between regions and population categories
Economic and Industrial Policies of Independent India
The role of Agriculture and Green Revolution in India
Issues of National and International importance in politics,
Economics, Society, Science & Technology, Arts, Sports, Culture, and Governance issues.
Paper 1 Syllabus:
General Science.
Indian National Movement.
Manmade disasters – Prevention strategies.
Causes and Effects – Earth quakes / Cyclones / Tsunami / Floods / Drought.
General Mental Ability.
Disaster Management.
India and World Geography.
Questions on General Science.
Mitigation strategies and measures.
History of India.
Current Events of National and International Importance.
Concepts in disaster management and vulnerability profile of India / State of A.P.
Paper 2 Syllabus:
Distinctive features of the Indian Federation.
Unicameral and Bicameral Legislatures.
Welfare Mechanism in India.
Establishment of British Rule.
Asaf Jahi Dynasty.
Salient features of the Indian Constitution.
Community development experiment.
The Satavahanas and their contribution.
The growth of the Leftist / Communist Movement and Telangana People's Armed Struggle.
Socio-Cultural and Religious conditions in AP between and during Christian Era.
Paper 3 Syllabus:
Geographic size.
Need for and aims of land reforms in AP.
Five-year plans of AP.
Planning in Indian Economy.
The structure of Agricultural outputs.
Money banking and public finances
Meaning and measurements of growth.
National Income & Main sectors of Economy.
Growth and structure of Industries in Andhra Pradesh.
Broad fiscal, industrial trade, monetary, and agricultural policies, objectives, rationale, constraints, and effects.
APPSC Group 2 Exam Pattern 2019
Along with the APPSC Group 2 Syllabus, once check the APPSC Group 2 Exam Pattern. Because if you want to know the included subjects, no.of. marks, no.of. questions are included in the written test, there is no option. You can definitely check the provided APPSC Group 2 Telugu Syllabus PDF. In this page, we can update both prelims and mains written test patterns. Each paper consists of 150 questions for 150 marks. And each question has the 1 minute time. Postulates, you can take more revisions in the preparation time by using the psc.ap.gov.in Group 2 Syllabus, to improve your knowledge more and more.
Also, Check: APPSC Group 2 Hall Ticket 2019
APPSC Group 2  Prelims Syllabus PDF
We can update the latest APPSC Group 2 Syllabus 2019 PDF on this page for the downloading purpose. If you observe that we can update all top[ics and subtopics on the given syllabus. Candidates, who are follows the issued syllabus without missing any topic, they should get the minimum qualified marks in the appearing written test. So give the preference for @ psc.ap.gov.in Group 2 Syllabus. At the end of the page, our site members give the direct links to catch the Andhra PSC Group II Executive & Non-Executive Syllabus. So follow and catch the material.