Latest Railway Jobs Recruitment Notification 2019-20 is announced by the Indian Railway Department with Railway Recruitment Boards. Those who are looking for the Various RRB Recruitment must have to refer the Advertisement For knowing the Qualifications & Eligibilities mentioned on the Railway Recruitment Notification. So, by checking those details about Railway Job Alert have to register for the Jobs immediately in an official format.
Railway Jobs Recruitment 2019-20
Latest RRB & RRC Recruitment 2019 – 2020: Railway Recruitment Board/ Railway Recruitment Cell is the biggest employment Board for unemployment people. RRB Jobs is advertised by the ministry of Indian railways in order to fill up a number of vacancies. So, Coming to the Latest Railway Jobs given on the below table a total of 2,00,000+ vacancies in railway Board across India are going to be filled. So, the Interested ones may enroll for the Railway Recruitment 2019 Apply Online only after looking at the details mentioned on it. Jobschat.in also provides the Railway Job Alerts of upcoming Jobs also of which the Contenders must stay on this page and get the updates.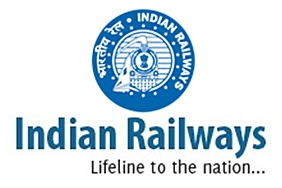 Indian Railway Jobs RRB & RRC 2019-20
 Indian Railway Jobs RRB & RRC 2019-20 – Railway department is the biggest Organization in India working with Lakhs of employees at the various post from junior level to a higher level. Of which Famous Jobs advertised will be Of RRB Staff Nurse Recruitment, Railway ALP Jobs, RRB Group D Vacancy, etc and the Job hunters who are interested in enrolling in any one of the Posts must register for the Jobs by keeping in touch with Railway Job Alert 2019.
Name of the Post
Apply Link
No.Of Posts
Last Date for Applying
ACT Apprentice Posts
NER Apprentice Recruitment 2019
1104 Posts
25th December 2019
Driver Posts
DFCCIL Driver Recruitment 2019-20
2600 Posts
Yet To Be Announced
Apprentice Posts
South Central Railway Apprentice Recruitment 2019
4103
08th December 2019
Apprentice Posts
North Western Railway Apprentice Recruitment 2019
2029 Posts
08th December 2019
Apprentice Posts (ITI & Non-ITI)
DLW Apprentice Recruitment 2019
374 posts
21st November 2019
Apprentice
NFR Apprentice Recruitment 2019
2725 Posts
18th November 2019
Apprentice
Rail Wheel Factory Apprentice Recruitment 2019
192 Posts
15th November 2019
Multi Tasking Staff
Northern Railway MTS Recruitment 2019
118 Posts
15 Oct 2019
Trade Apprentice
SECR Apprentice Recruitment 2019
432
15th July 2019
Integral Coach Factory (ICF)
ICF Apprentice Recruitment 2019
990 Posts
24th June 2019
Railway Recruitment Board (RRB)
RRB Ministerial and Isolated Recruitment 2019
1665
16 April 2019
Apprentice Vacancies
Rail Coach Factory Kapurthala Apprentice Recruitment 2019
223 Posts
23rdMarch 2019
Commercial Apprentice
RRB Commercial Apprentice Recruitment 2019
Various
March/ April 2019
Staff Nurse
Railway Staff Nurse Recruitment 2019
30, 000 Posts
04.03.2019 (Starting Date)
Senior Sectional Engineer
RRB SSE Recruitment 2019
4304 Posts (Tentatively)
Jan/Feb 2019
Junior Engineer
RRB JE Recruitment 2019
13487 Posts
31st January 2019
Constable
RPF Constable Recruitment 2019
798 Posts
30th January 2019
Apprentice
RRC Hubli Apprentice Recruitment 2018-19
963 Vacancies
16th January 2019
 Trade Apprentice Posts
WCR Apprentice Recruitment 2019
160 Posts

05th November 2019

Apprentice(Trade)
Southern Railway Apprentice Recruitment 2018 
2,652 Posts
13 Jan 2019
Apprentice
ECR Apprentice Recruitment 2018-19
4429 Posts
10th January 2019
Apprentice
Western Railway Apprentice Recruitment 2018-19
3553 Jobs
09th January 2019
Traveling Ticket Collector
RRB TTE Recruitment 2018-19
2500 Vacancies
Informed Soon
Assistant Station Master
RRB Assistant Station Master Recruitment 2018-19
Around 50,000+Posts
Update Soon
Northern Railway RRC Department
RRC NR Apprentice Recruitment 2019
1092
31st January 2019
Apprentice
South Eastern Railway Apprentice Recruitment 2018
1785
22nd November 2018
Act Apprentices Posts
Eastern Railway Apprentices Recruitment 2018
2907 posts
14th November 2018
Manager, Assistant Manager, Project Engineer
IPRCL Recruitment 2018
29 posts
10th September 2018
ALP, Junior Engineer (JE), & Technician Posts
SECR Recruitment 2018
742 Posts
17th September 2018
Trackman, Assistant Pointsman, Landloser & Other Posts
KRCL Recruitment 2018
100 Posts
16th September 2018
Apprentice
East Central Railway Recruitment 2018 (Gateman)
1489 Posts
26th August, 05th And 15th September 2018
North Western Railway (NWR)
North Western Railway Recruitment 2018
24 Posts
11th September 2018
Safaiwala & Paramedical Staff Posts
Southern Railway Recruitment 2018
328 Posts
27th August 2018
Deputy General Manager, Dy GM (MEP Expert), Site Manager Jobs & Other
RITES Limited Engineer Recruitment 2018
30 Posts
23rd August 2018
General Manager, Senior Manager, Assistant General Manager Jobs
Railtel Recruitment 2018
53 Posts
18th August 2018
Apprentice Posts
Integral Coach Factory Recruitment 2018
697 Posts
31st July 2018

Group 'C' and 'D' posts [ Junior Engineer, Stationmaster, Technician, Staff Nurse, Health Inspector & other vacancies]

NER Recruitment Notification 2018
350 Posts
30th July 2018
Apprentice Posts
Central Railway Apprentice Recruitment 2018
2573 Posts
25th July 2018
Paramedical Staff (Group-C)
Eastern Railway Recruitment 2018
24
07th July 2018(

Interview

)
Station Master, Goods Guard, Senior Clerk, Accounts Asst and Technician
Konkan Railway Recruitment 2018
178 Posts
12th May and 30th April 2018
Group D Posts
Railway Group D Recruitment 2018
62,907 Posts
31st March 2018
Assistant Loco Pilot, Technician
RRB ALP Recruitment 2018 
26,502 Posts
31st March 2018
SSE, JE And Technician Jobs
North Central Railway Recruitment 2018
187 Posts
15th Feb 2018
JE, Station MasterAnd Supervisor Jobs
Western Railway JE Recruitment 2018
753 Posts
14th Feb 2018
Northern Railway RRC Department
RRC NR Apprentice Recruitment 2018
3162
27th Jan 2018
West Central Railway (WCR) Warehouse Repair Factory Kota.
WCR Warehouse Repair Factory Kota Recruitment 2017
113
31st Dec 2017
North Central Railway (NCR)
NCR Railway Apprentice Recruitment 2017-2018
2419
15th Dec 2017
Retired Railway Staff Posts
RRC SR Retired Railway Staff Recruitment 2017
1421
11th Dec 2017
Apprentice
Kanchrapara Railway Workshop Apprentice Recruitment 2017 
732
07-12-2017
Apprentice
RRC NER Gorakhpur Recruitment Notification 2017
204
29-11-2017
Sports Quota
Eastern Railway Recruitment 2017
21
23-10-2017
Technician Vacancies
CSIO Technician Recruitment 2017
31
03-11-2017
Assistant Loco Pilot, Junior Engineer, Station Master, and other posts
RRC NWR Jaipur Recruitment 2017
307
12-10-2017
Executive Trainee
NTPC Recruitment Notification 2017
Various
31-01-2018
Senior resident posts
Central railway recruitment 2017
05
 24-05-2017
Latest Railway Job Alerts
Every Time Railway Board comes with Various Advertisements with a huge number of Posts. Aspirants continuously look for Current Railway Vacancy and Upcoming Railway Jobs of which they can choose and register whenever the date is get activated. List of RRB Zone is given below. So, Contender must go with that information offered and Check the Railway Jobs Recruitment 2019 and then need to enroll for the Jobs by open the RRB Login page available at RRB Official Website.
Indian Railway Recruitment Zones
Indian Railway Recruitment Zone: In India Indian railways called as 'Bhartiya Rail'. The headquartered is located in New Delhi, Which is the capital of India. 
| | |
| --- | --- |
| Organization | Information |
| Central Railway (CR) | Date of Establishment: November 05, 1951 Route KMs: 3905 Central Railway Zone Headquarters: Mumbai Central Railway Zone Divisions: Mumbai, Bhusawal, Pune, Sholapur, Nagpur |
| East Central Railway Zone (ECR) | Date of Establishment: October 01, 2002 Route KMs: 3628 East Central Railway Zone Headquarters: Hajipur East Central Railway Divisions: Danapur, Dhanbad, Mughalsarai, Samastipur, Sonpur |
| East Coast Railway Zone (ECoR) | Date of Establishment: April 01, 2003 Route KMs: 2572 East Coast Railway Zone Headquarters: Bhubaneswar East Coast Railway Divisions: Khurda Road, Sambalpur, Visakhapatnam |
| Eastern Railway Zone (ER): | Date of Establishment: April 1952 Route KMs: 2414 Eastern Railway Zone Headquarters: Kolkata Eastern Railway Divisions: Howrah, Sealdah, Asansol, Malda |
| North Central Railway Zone (NCR) | Date of Establishment: April 01, 2003 Route KMs: 3151 North Central Railway Zone Headquarters: Allahabad North Central Railway Divisions: Allahabad, Agra, Jhansi |
| North Eastern Railway Zone (NER) | Date of Establishment: 1952 Route KMs: 3667 North Eastern Railway Zone Headquarters: Gorakhpur North Eastern Railway Divisions: Izzatnagar, Lucknow, Varanasi |
| North Western Railway Zone (NWR) | Date of Establishment: October 01, 2002 Route KMs: 5459 North Western Railway Zone Headquarters: Jaipur North Western Railway Divisions: Jaipur, Ajmer, Bikaner, Jodhpur |
| Northeast Frontier Railway Zone (NFR) | Date of Establishment: January 15, 1958, Route KMs: 3907 Northeast Frontier Railway Zone Headquarters: Guwahati Northeast Frontier Railway Divisions: Alipurduar, Katihar, Rangie, Lumding, Tinsukia |
| Northern Railway Zone (NR) | Date of Establishment: April 14, 1952, Route KMs: 6968 Northern Railway Zone Headquarters: Delhi Northern Railway Divisions: Delhi, Ambala, Firozpur, Lucknow, Moradabad |
| South Central Railway Zone (SCR) | Date of Establishment: October 02, 1966 Route KMs: 5803 South Central Railway Zone Headquarters: Secunderabad South Central Railway Divisions: Secunderabad, Hyderabad, Guntakal, Guntur, Nanded, Vijayawada |
| South East Central Railway Zone (SECR) | Date of Establishment April 01, 2003 Route KMs: 2447 South East Central Railway Zone Headquarters: Bilaspur South East Central Railway Divisions: Bilaspur, Raipur, Nagpur |
| South Eastern Railway Zone (SER) | Date of Establishment: 1955 Route KMs: 2631 South Eastern Railway Zone Headquarters: Kolkata South Eastern Railway Divisions: Adra, Chakradharpur, Kharagpur, Ranchi |
| South Western Railway Zone (SWR) | Date of Establishment: April 01, 2003 Route KMs: 3177 South Western Railway Headquarters: Hubli South Western Railway Divisions: Hubli, Bangalore, Mysore |
| Southern Railway Zone (SR) | Date of Establishment: April 14, 1951, Route KMs: 5098 Southern Railway Zone Headquarters: Chennai Southern Railway Division: Chennai, Trichy, Madurai, Palakkad, Salem, Trivandrum (Thiruvananthapuram) |
| West Central Railway Zone (WCR) | Date of Establishment: April 01, 2003 Route KMs: 2965 West Central Railway Zone Headquarters: Jabalpur West Central Railway Divisions: Jabalpur, Bhopal, Kota |
| Western Railway Zone (WR) | Date of Establishment: November 05, 1951 Route KMs: 6182 Western Railway Zone Headquarters: Mumbai |
Railway Recruitment Posts: Gazetted (Group 'A' and 'B') and (Group 'C' and 'D') in 19
RRBs:
Group 'A' Posts: Group A posts is carried out by UPSC – appointed through Civil Service Exam,
Engineering Service Exam, and Combined Medical Service Examination.
Group 'B' Posts: These posts are not open to directly. The Group B posts link Section Officers Grade
– upgraded posts from Group 'C' railway employees on deputation basis.
Group 'C' Posts: Technical and Non-Technical cadre posts like Clerk, Station Master, Ticket Collector,
Commercial Apprentice, Traffic Apprentice, Engineering posts (Civil, Mechanical, Electrical, Signal &
Telecommunication) etc.
Group 'D' Posts: These posts in various disciplines include Trackman, Helper, Assistant Points Man,
Safaiwala / Safaiwali, Gunman, Peon, etc.
Recruitment against Quota: Sports Quota, Scouts & Guides Quota and Cultural Quota.
Name of Organizations which Hire Job searchers in Railway
As many as 16 Public Sector Undertakings and other Organizations are functioning under the Ministry of Railways, as detailed below. You may apply in these organizations for Latest Government Jobs In Railway. Check out below given links for getting information about current Vacancy in Railway. Central railway board of recruitment 2018 Notification
They have categories in Railway department. These categories can be Group A, Group B, Group C, Group D like that Again Group C categories divided into 2 sectors like Non Technical jobs and Technical jobs. Central railway board of recruitment 2018 Notification
some of the posts include in Non Technical jobs are Assistant station master, Ticket collector, clerk, etc. Technical jobs include Telecommunications, civil, mechanical etc..You can also find Previous papers, syllabus, Applications here and make use of it for your preparations.you can apply only if your eligible for the job.