BITS, Pilani for the BITSAT Examination released BITSAT Syllabus 2020 of Maths, Physics, Chemistry, Biology, English, Reasoning and who are striving hard to attain the maximum marks must use the BITSAT Syllabus 2020 by checking the subject wise marks that are available at BITSAT Exam Pattern 2020. Then there is a chance for everyone how to distribute the total time of 3 hours to solve the Subject wise questions that are given for 150 marks. There is no scope for leaving any of the Subject involved in BITS Pilani Syllabus for Entrance Exam 2020 if they contender want to be the top marks achiever.
BITSAT Syllabus 2020 | BITSAT Exam Pattern
Official Birla Institute of Technology and Science Admission Test Syllabus 2020 of all subjects is made available. Recently, most of the students to get the admission into the Birla Institute of Technology & Science applied to BITSAT Notification and started their preparation. So, for all of them to make the groundwork easier, BITSAT Syllabus 2020 is given. So, every one after completing their registration immediately starts their preparation for the exam because they need to complete the preparation multiple times for easy remembering of the topics that they have learned and the easy noticing the answers for the questions that are asked in the exam. If anyone doesn't started any subject for any competitive examination, they have to place more concentration on it more by giving maximum time to it because each and every subject candidate needs to score qualifying marks at least for making themselves achieve the best score for making their admission more effective.
Also, Check: BITSAT Notification 2020
BITSAT Syllabus 2020 Overview
| | |
| --- | --- |
| Name Of The Organisation | Birla Institute of Technology & Science (BITS Pilani) |
| Type Of Exam | Entrance Exam |
| Examination Name | Birla Institute of Technology and Science Admission Test (BITSAT) 2020 |
| Category | Entrance Exams Syllabus |
| BITSAT 2020 Registration Date | 11th January 2020 |
| Last date of Application Submission | 31st March 2020 |
| Application correction window opens | 1st to 6th April 2020 |
| Exam center allotment | 09th April 2020 |
| BITSAT 2020 admit card | April 20th to May 12th, 2020 |
| Written Examination Date | May 16th to 25th 2020 |
| BITSAT Slot Booking | April 10th to 18th, 2020 |
| Release of Admit list and Wait list | 20th June 2020 |
| Deadline for payment of fee/advance fees | 28th June 2020 |
| Announcement of admission assignment after Iteration II | 1st July 2020 |
| Official Website | www.bitsadmission.com |
BITSAT Exam Pattern 2020
Part
Subjects
Number of Questions
Number Of Marks
Time Duration
A
Physics
40
120
3 Hours
B
Chemistry
40
120
C
A) English Proficiency
15
45
B) Logical Reasoning
10
30
B
Mathematics/Biology (For B.Pharm)
45
135
As per the BITSAT Test Pattern 2020, a total of 150 questions from 450 marks from subjects listed above are asked for 3 Hours and for every wrong answer One mark will be deducted. So, based on this, contenders need to make out a schedule in covering the BITSAT Pilani Syllabus 2020.
BITS Admission Exam Pattern 2020
Students directly Download BITS Exam Pattern 2020 at www.bitsadmission.com and based on that schema initialize their learning schedule if they are appearing for the exam first time. So, go learning and revising one by one topic until they completed all Subjects and then gather BITSAT Model Papers and solve them for knowing how the questions are prepared and what's the process to solve them. And no one will easily complete their groundwork if they don't have any idea on the BITS Admission Exam Pattern 2020. But, if the applicant from the starting point onwards makes the groundwork with BITSAT Exam Syllabus and Test Pattern definitely they yield the best results.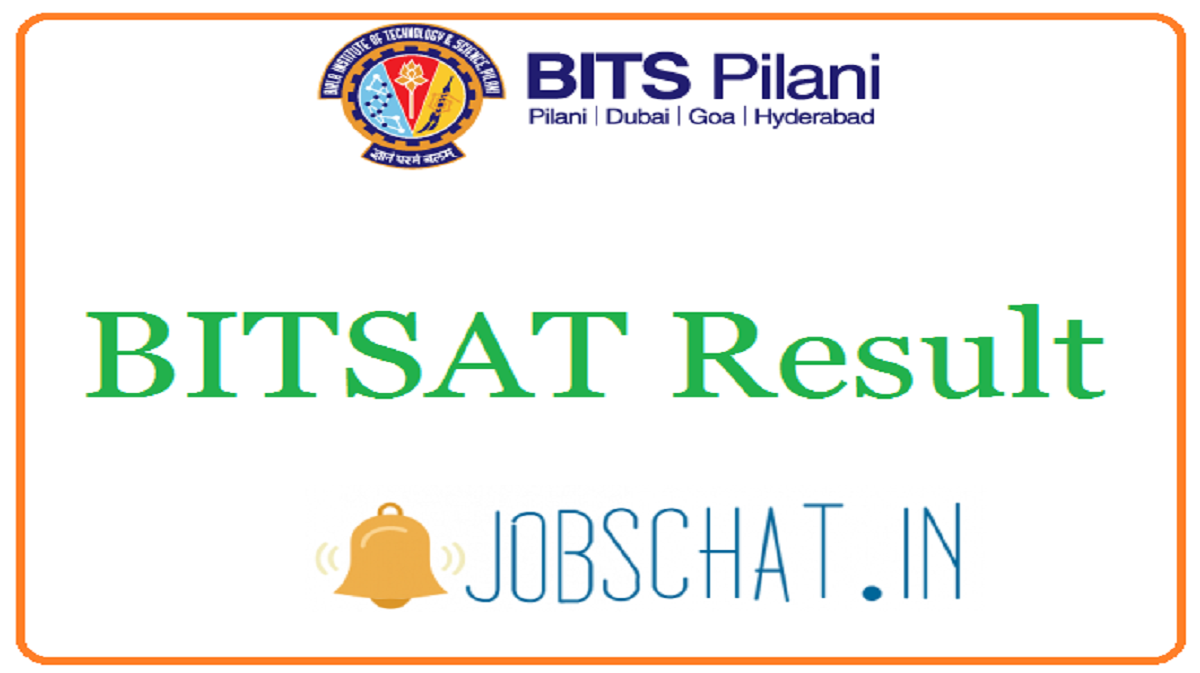 BITSAT Exam Syllabus 2020
Mostly, the BITSAT on the BITSAT Syllabus 2020 gives the question paper. In rare conditions, from new topics of the concerned subjects of BITSAST Exam Syllabus 2020, questions are asked. That means all must not confine to existing topics also go for new topics that are added. Then they can easily have the info regarding the subjects and based on that all will strengthen themselves to achieve the admission into the best courses. Those who score fewer marks may or may not get the seat in which course they want to join. As there is negative marking even, all must answer to the known questions only, otherwise, their achievable marks also get reduced. And meet subject experts for knowing the trick how to solve the difficult or time-solving questions that are asked from Birla Institute of Technology and Science Admission Test Syllabus 2020 for saving their answering time.
Useful Links
Birla Institute of Technology and Science Admission Test Syllabus 2020: Download
BITSAT Exam Syllabus 2020 mainly improves the candidate speed of preparation if they used it to the maximum level. Those who fail in maintaining sufficient knowledge easily get fail in the exam and in turn not able to achieve the seat in the required branch.
Frequently Asked Questions
Is there any negative marking in the BITSAT Exam?
Yes, for the right answer 3 marks be offered and for the wrong answers one mark gets reduced.
Where is the Download Link of the BITSAT Admission Syllabus 2020?
All can Find Download Link of the BITS Pilani Syllabus for Entrance Exam on Jobschat.in or at www.bitsadmission.com