MGVCL Syllabus 2018 of Vidyut Sahayak is now available here @ mgvcl.in. The officials of Madhya Gujarat Vij Company Limited have uploaded MGVCL Jr Assistant Syllabus, To help students who have applied for the MGVCL Recruitment for 69 Vidyut Sahayak Posts to clear the examination in an easy way. Candidates can download the MGVCL Vidyut Sahayak Syllabus for free of cost in PDF mode.
Aspirants can check updates MGVCL Junior Assistant Syllabus and Test Pattern 2018. Here in this article, we have provided MGVCL JA Exam Pattern along with Madhya Gujarat Vij Company Limited Vidyut Sahayak Syllabus. Candidates download the pdf which is attached below to increase your level of preparation.
MGVCL Syllabus 2018
Postulates just refer to the entire MGVCL વિદ્યુત સહાયક Syllabus 2018 and start your preparation. As it is one of the Govt. job you are preparing for and it is not an easy task to get qualified in the written Examination of MGVCL. Hence candidates are asked to view Whole MGVCL Vidyut Sahayak Syllabus 2018 and work hard to get the qualifying marks in the examination. We also suggest the candidates practice MGVCL Junior Asst Previous Papers along with MGVCL JA Syllabus Pdf to prepare well for the examination.
Also, Check >>>>>>> MGVCL Vidyut Sahayak Recruitment 2018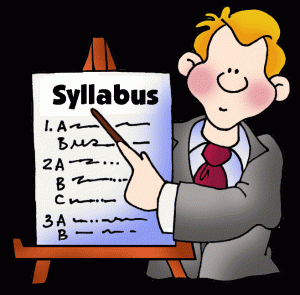 MGVCL Vidyut Sahayak Exam Pattern 2018
MGVCL Vidyut Sahayak Exam Pattern is mainly concentrated on 5 subjects. The concerned subjects are GK, English, Computer language, Gujarati language & Core subjects. All the questions that are asked in the MGVCL Syllabus are multiple choice questions. There will be one advantage to the candidates if a question is multiple choice type. Each question contains four options and candidates can select any one of the options from the given four. Candidate to boost up your preparation level postulates are advised to download the MGVCL Syllabus 2018. Candidates for more job updates refer to our website @ jobschat.in

.
Quick Details Of MGVCL Junior Assistant Syllabus
| | |
| --- | --- |
| Organisation Name | Madhya Gujarat Vij Company Limited (MGVCL) |
| Vacancies in Number | 69 |
| Name Of The Posts | Vidyut Sahayak (Junior Assistant) Post |
| Category | Syllabus |
| Application Starting Date | 27th July 2018 |
| Application End Date  | 16th Aug 2018 |
| Exam Date | Sep 2018 |
| Official Site | www.mgvcl.in |
MGVCL  Vidyut Sahayak Junior Assistant Exam Pattern
S.NO
Exam Type
  Papers
Subjects
Subjects Weightage
1
Multiple Choice Questions
I
General Knowledge
10%
2
II
English Language
10%
3
III
Electrical Engineering
60%
4
IV
Computer Knowledge
10%
5
V
Gujarati Language & Grammar
10%
Total
100
MGVCL Junior Assistant Syllabus – Subject Wise
General Knowledge 
Artists
Indian Parliament
Literature
Famous Days & Dates
Current Affairs
Heritage
Environmental Issues
Geography
Biology
Inventions and Discoveries
Indian Politics
Countries and Capitals
Famous Books & Authors
Famous Places in India
Indian History
Indian Economy
Rivers, Lakes and, Seas
Sports
General Science
Tourism
Civics
English Language
Fill in the blanks
Substitution Literature and Indian Politics
Antonyms
Sentence Completion
Error Correction (Underlined Part)
Joining Sentences
Error Correction (Phrase in Bold)
Spotting Errors
Active Voice and Passive Voice
Sentence Improvement
Passage Completion
Idioms and Phrases
Sentence Arrangement
Synonyms
Prepositions
Para Completion
 Electrical Engineering
Performance of line fault analysis
Distribution HT/LT Line parameters
Power Engineering
Non-conventional Energy sources like Wind, Solar, Biomass
Present Power Sector scenario in India and others Electrical Engineering topics
Measurement of Electrical Power
Functions of capacitors & reactors
Analysis of Dist. Transformers, Meters & Testing
Low Voltage constraint & resolving thereof
Switchgear & protection (MC/LV) & LT Switchgear design and testing
Distribution Network Installation & load studies
Computer Knowledge
Internet Usage
Introduction to Computer Science
MS Word & MS Excel
Data Structures
Computer Software & Hardware
MS Word
The Internet
PC Software and Office Automation
Boolean Algebra
Knowledge in operations of Computer
Database Management System
Workplace Productivity Tools
Computer Networks
MS Office
MS PowerPoint
MS Excel
MS Windows
Windows
Emerging Technologies and Web Publishing
Gujarati Language & Grammar
Antonyms
Comprehension
Transformation of Sentences
Synonyms
Usage of Words
Fill in the Blanks
Vocabulary
Grammar
Tenses
Idioms & Phrases
Madhya Gujarat Vij Company Limited Jr Assistant Syllabus Pdf
Candidates must go through the detailed Madhya Gujarat Vij Company Limited Junior Asst. Syllabus 2018. MGVCL Vidyut Sahayak Syllabus plays a very important role while preparing for the examination. Because with the help of MGVCL Syllabus of Vidyut Sahayak, aspirants can know the important topics in each subject and also weight age of each subject. Based on the weight age provided in MGVCL JA Syllabus Pdf, candidates can prepare the timetable for their preparation. Candidates to get MGVCL Jobs intenders should prepare well for this one of the Gujarat Govt. jobs by using the MGVCL Syllabus Pdf which is uploaded by the Madhya Gujarat Vij Company Limited Board.
Also, Check: MGVCL Vidyut Sahayak Previous Papers
Important Links for MGVCL Syllabus
About MGVCL Vidyut Sahayak 2018 Syllabus @ mgvcl.in
Aspirants get Subjects and Subtopics of MGVCL Recruitment Examination from the MGVCL Vidyut Sahayak Syllabus 2018. However, candidates automatically get the MGVCL Junior Assistant Test pattern if they download Madhya Gujarat Vij Company Limited Syllabus. Because we have included both the MGVCL Vidyut Sahayak Syllabus & Test Pattern in one Pdf for efficient preparation. Candidates can check the Admit Card from this page. Aspirants increase your confidant levels on the examination by making use of all the MGVCL Junior Asst. Syllabus links & information provided in this article.