OSCB Syllabus 2020 For Banking Assistant Grade II, Assistant Manager Grade II, System Managers Posts offered for the candidate's groundwork for the exam. As the topics change for all the posts, it's the candidate turn to choose the post for which they applied during the learning session. By checking OSCB Exam Pattern of Banking Assistant, a candidate come to know subjects, weightage and marks to be offered from all topics. Then the candidate plans how to cover the available topics of the OSCB Assistant Manager Syllabus 2020 in their groundwork.
OSCB Application Date Extended !
Latest Update (14.04.2020): OSCB Application Date Extended up to 10th May 2020.
OSCB Syllabus 2020 | Odisha SCB Banking Assistant Exam Pattern
OSCB Banking Assistant Grade II Syllabus 2020 must be taken as the reference by an applicant who is appearing for the exam because these are the topics that are involved in exam preparation. So, these learning automatically help everyone to achieve Job because they qualify the exam easily. As the selection rounds contain Prelims, Mains exam, both OSCB Prelims & Mains Exam Syllabus 2020 are offered here. So, these must be utilized by all without leaving any one of the topics of the OSCB Syllabus 2020. Because the time for the prelims and mains exam is very less. So, all must do a proper plan of action to complete the learning process of Odisha SCB Banking Assistant Syllabus 2020 within their plan.
OSCB Syllabus 2020 Particulars
| | |
| --- | --- |
| Name Of The Bank | Odisha State Cooperative Bank (OSCB) |
| Post Names | Banking Assistant Grade II, Assistant Manager Grade II, and System Managers Posts |
| Total Number Of Posts | 786 Posts |
| Starting Date To Apply | 20.03.2020 |
| Closing Date To Apply | 10th May 2020 |
| Category | Syllabus |
| Official Website | www.odishascb.com |
OSCB Exam Pattern
I) OSCB Banking Assistant Exam Pattern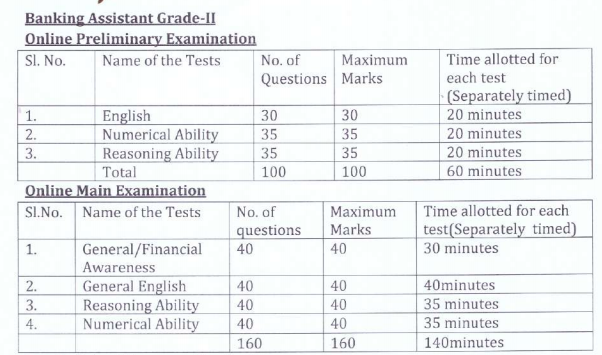 II) OSCB Assistant Manager Exam Pattern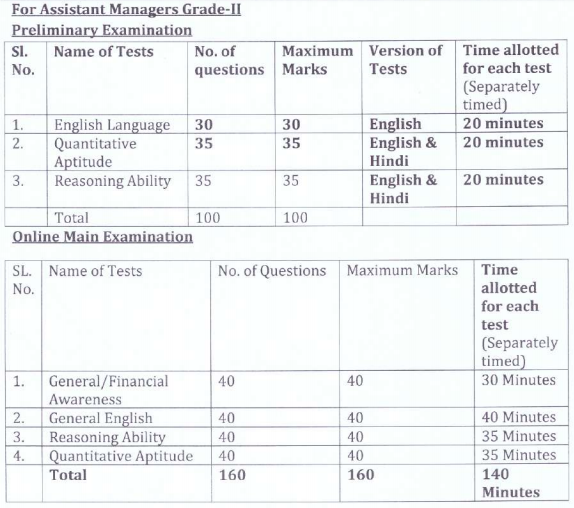 III) System Manager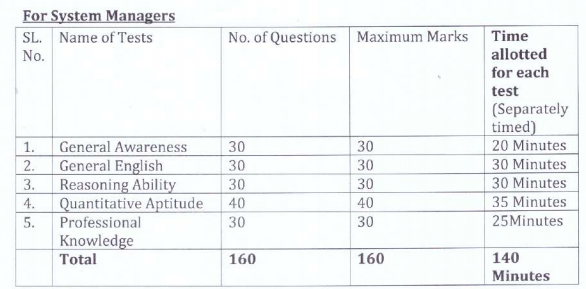 By following the Odisha SCB Exam Pattern 2020 of Prelims and Mains, all can easily qualify the exam and as it is differ for every post, all must have the idea on it and just concentrate on these topics and remind that there will be negative marking in the exam even.
Odisha State Cooperative Bank Syllabus 2020 – Topic Wise
Numerical Ability
Probability
Time and Distance
Quadratic Equations
Odd Man Out
Races and Games
Numbers and Ages
Averages
Mensuration
Profit and Loss
Problems on Numbers
Pipes and Cisterns
Indices and Surds
Simple Equations
Permutations and Combinations
Compound Interest
Boats and Streams
Simplification and Approximation
Mixtures and Allegations
Simple Interest
Problems on LCM and HCF
Time and Work Partnership
Problems on Trains
Ratio and Proportion
Areas
Volumes
Percentages
Reasoning Ability
Analogy
Series Completion
Verification of truth of the Statement
Situation Reaction Test
Direction Sense Test
Classification
Data Sufficiency
Alpha-Numeric Sequence Puzzle
Puzzle Test
Blood Relations
Coding-Decoding
Assertion and Reasoning
Arithmetical Reasoning
Operations of Mathematics
Venn Diagrams
Word Sequence
Missing Characters
Sequential Output training
Directions
Test on Alphabets
Eligibility Test
Dot Situation
Identical figure groupings
Forming figures and analysis
Construction of Squares and Triangles
Series
Analytical Reasoning
Paper Folding
Paper Cutting
Cubes and Dice
Water Images
Mirror Images
Figure Matrix
Completion Incomplete Pattern
Spotting embedded figures
Classification
Rules Detection
English
Idioms and Phrases
Sentence Improvement
Synonyms
Sentence Arrangement
Substitution
Prepositions
Antonyms
Fill in the blanks
Passage Completion
Spotting Errors
Substitution
Sentence
Active and Passive Voice
Completion
Spelling Test
Error Correction (Underlined Part)
Transformation
Para Completion
Joining Sentences
Error Correction (Phrase in Bold)
General/ Finance Awareness
Indian History
Indian Culture & Heritage
Current Events – National & International
Indian Polity
Indian Constitution
Science & Technology
Indian Geography
IT & Space etc
Indian Economy
Finance Commissions
Taxes on Income and Expenditure
Financial and Railway Budget
Revenue of Central Government
Economic Planning
Inflation
National Income
Public Finance
Bills
Concept of Budget
Schemes and Policies implemented by Government
Indian Banking Industry History
Functions of Banks
Types of Banks
RBI and its Monetary Policy
Capital market in India
Money Market in India
Role of Banking.
OSCB Assistant Manager Exam Pattern 2020
As the question paper is framed as per the OSCB Assistant Manager Exam Pattern 2020, definitely everyone will take it as a reference and do prepare for the exam. And there will be negative marking even. So, everyone carefully answers the questions in the exam by working hard. But, all must give priority for the subjects after checking the OSCB 2020 Exam Pattern because it makes them easily attempt the exam. Those who complete OSCB Exam Syllabus 2020 without verifying the Odisha SCB Exam Pattern of the System Manager, may lost the marks that they expected. Then qualifying the exam is not possible. That's why all must do the groundwork for the exam using www.odishascb.com Bank Manager Syllabus 2020 perfectly.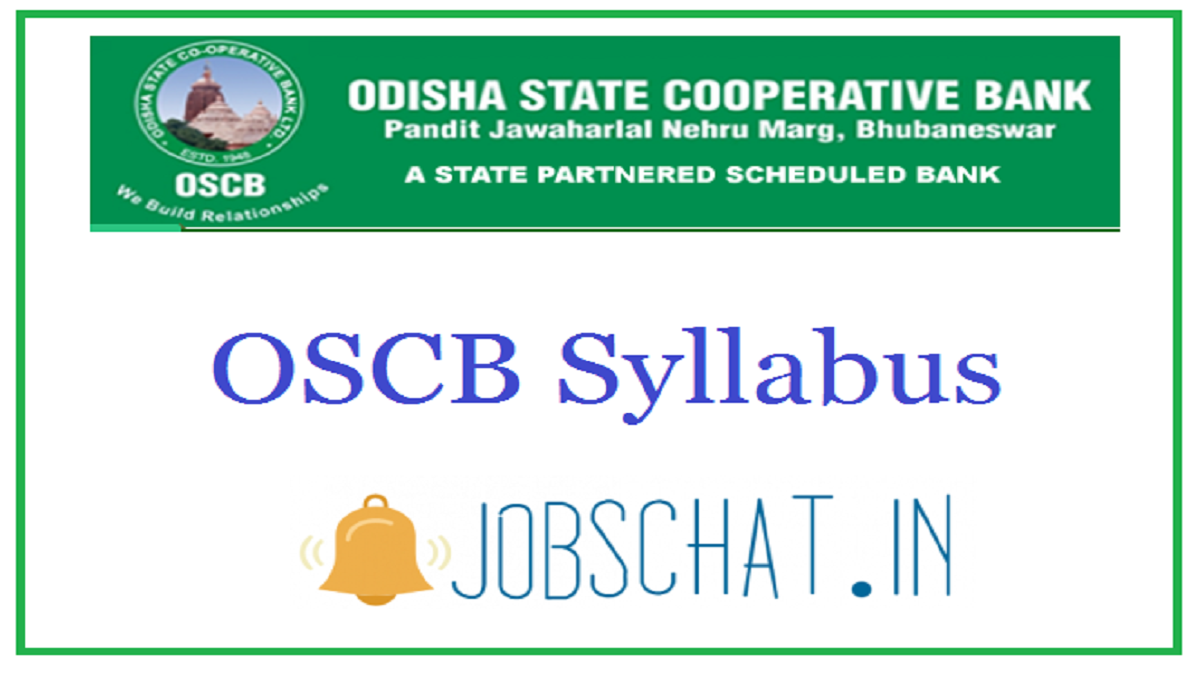 OSCB Assistant Manager Syllabus 2020
Official OSCB Syllabus 2020 of all the posts to be hired is listed at www.odishascb.com and it's time for the contenders to follow the site to Download OSCB Assistant Manager Syllabus 2020 to know that subjects which are to be prepared. Of all the given subjects, some candidates contain good knowledge in all of them, they just go on revising once and solving the OSCB Question Papers, and some others who don't possess the knowledge on any subject will do more groundwork on it and get expertize in all subjects of OSCB Exam Syllabus of System manager and make use that one in answering question paper questions.
Also, Check: OSCB Recruitment 2020
Important Link
Download Odisha State Cooperative Bank Syllabus 2020: Click Here
All must simultaneously use the OSCB Banking Assistant Exam Syllabus of Prelims, Mains exam for saving time and that too some of the subjects are common for both the tests. Then the time and practicing level get reduced and can use that in other factors like revision and mock test attempting, etc.
Frequently Asked Questions
Where Can I Find Official OSCB Syllabus 2020?
Download Link for Odisha SCB Assistant Manager Syllabus 2020 with System Manager and Banking Assistant Syllabus can be found at Jobschat.in
Is the OSCB Exam Pattern is the same for all Posts?
No, the OSCB Exam Pattern for each and every post differs and you can find it at Jobschat.in