Employees are why businesses are still running and not buried in the ground. Recognizing employees' contributions to the company will help improve the work environment and the business.
When a company takes care of its employees well, those employees will work harder and stay with the company longer than those who don't. Some companies excel in taking care of their employees with benefits and culture. Below, find out what the best companies to work with are from around the world.
Accenture
Accenture is the world's leader in technology, consulting, and outsourcing. They have 400,000 workers across the globe. Accenture works with great people worldwide by combining creativity, industry knowledge, and the latest technology to provide 360° value for clients, our people, and the communities.
The company has programs that help people care for their physical and mental health. It works hard to ensure that everyone on our teams feels like they belong and are connected. It also promotes giving back to communities.
Accenture employees volunteered more than 35,000 hours between September 2019 and July 2020 for different corporate citizenship activities. This includes virtual volunteering on sites like Hour of Code, Missing Maps, and Skills to Succeed Academy.
American Express
American Express is a payments company that works around the world. It gives its customers access to products, insights, and experiences that improve their lives and help their businesses grow. It sells different products and services worldwide to consumers, small businesses, mid-sized businesses, and large corporations.
As much as it values its customers, American Express has proven that it gives importance to its employees. Its employees try to live their values at American Express in everything they do. American Express supports employees work and personal lives by putting their health and happiness first.
They create a welcoming culture and reward their personal and professional growth at every step. It is important for the company that its employees grow learn, and lead the way together by facing each day with a strong sense of purpose.
Capital One
Capital One Financial Corporation focuses on credit cards, vehicle loans, checking, and savings accounts. It is a financial services holding firm headquartered in the United States. Most of its operations are carried out within the United States, with its headquarters in McLean, Virginia.
The company is excited about its work and smart enough to know that its employees must be well-supported to show up as their best selves. As part of a mission to change banking for the better, it works to remove barriers to opportunity and create paths to success that help both employees and communities have bright futures.
Through mentoring programs, targeted learning plans, competency-based development, and help with schooling, Capital One gives employees the tools they need to build lasting professional and social relationships, learn by doing, and gain skills-based knowledge.
Cisco
Cisco is an American global technology business based in San Jose, California. Cisco designs, manufactures, and distributes networking gear, software, and telecom equipment. It is one of the best companies to work in the world because of its Our People Deal.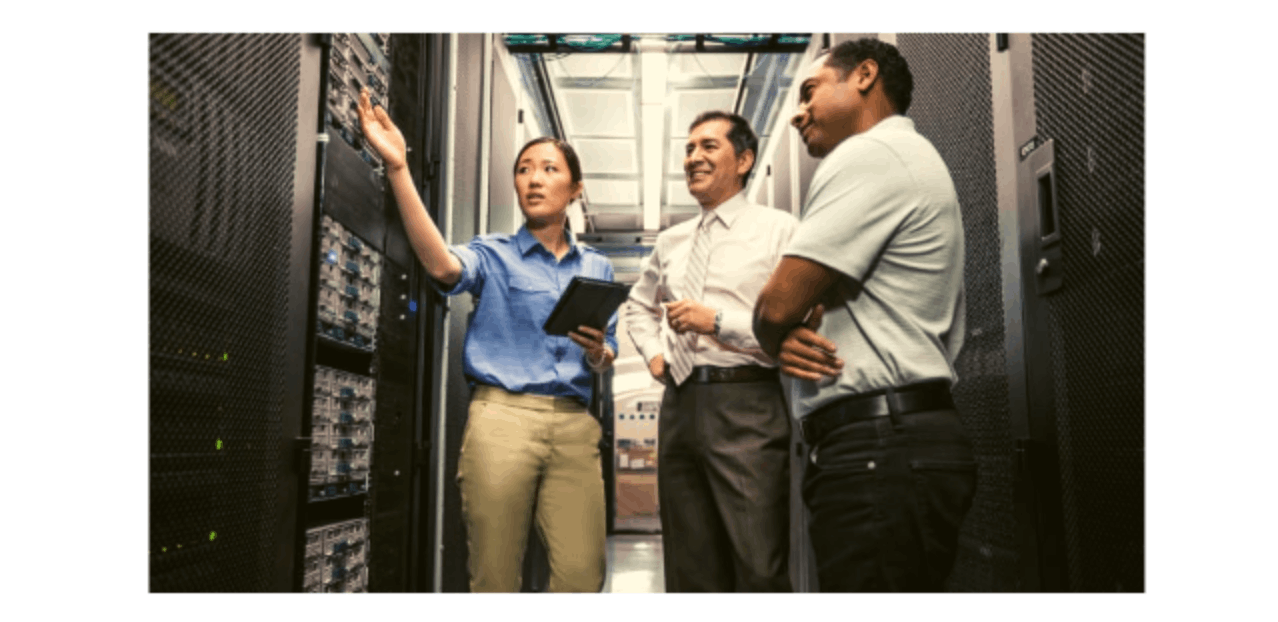 Cisco focuses on fostering a culture of helping both the team and the consumer.
Cisco promises its employees an "open and agile" workplace that encourages them to try new ideas and question accepted practices. It aims to assist employees in advancing their careers and recognizing each person's contributions.
Comcast NBC Universal
Comcast NBCUniversal is a global media and technology company that helps people connect to important moments in their lives. With 57 million customer relationships in the US and Europe, their main focus is connectivity, aggregation, and streaming.
Everything Comcast NBCUniversal does revolves around the employees. True innovation that affects millions is driven by the thousands of talented, creative, and inspiring people who each have their own unique voice and work together behind the scenes.
The company offers a way for everyone to lead. No matter how you define leadership, Comcast wants you to be your amazing self at work.
Intuit Inc.
Intuit is a global platform for technology that helps our customers and communities solve their biggest money problems. With products like TurboTax, QuickBooks, Mint, Credit Karma, and Mailchimp, they give over 100 million consumers, small business owners, and self-employed people worldwide the chance to do well.
Intuit encourages continuous learning by holding internal workshops, training events, and giving away free educational tools. This helps build a sense of community and gets people to share their knowledge.
Hilton
Hilton is an American company that manages and franchises a large number of hotels and resorts around the world. Hilton knows that when employees are happy, customers are happy. When your employees like their jobs and the company they work for, it comes naturally for them to go above and beyond to always do their best work.
Hilton ensures its workers are happy by giving them a nice workplace. Resources provide all of its employees nice decor, food, and free Wi-Fi, and it also encourages them to get to know each other. People are happy to be at work when they have a great place to work and feel like they are with friends and family.
One more way Hilton makes working for them one of the best jobs in the world is by investing money into their employees and their careers. They have a program called Hilton University that helps workers advance in their careers by teaching them how to plan and manage new skills.
NVIDIA Corporation
NVIDIA Corporation is a software and a fabless company that makes graphics processing units (GPUs), application programming interfaces (APIs) for data science and high-performance computing, and system-on-a-chip units (SoCs) for the mobile computing and automotive markets.
People can do their life's work in NVIDIA because they know they'll be cared for in meaningful ways. The company focuses on making sure its employees and their families are taken care of financially, emotionally, and medically.
They also try hard to know what employees need at every stage of their lives, whether paying off student loans, taking care of their aging parents, or starting a family. Moreover, its Employee Stock Purchase Plan is one of the best in the industry. Last year, employees and interns got more than $300 million in value from it.
Rocket Companies
Rocket Companies is a Detroit-based FinTech platform company that includes Rocket Mortgage, Rocket Homes, Rocket Auto, Rocket Loans, Rocket Solar, and Rocket Money. Rocket Companies' digital lending platforms provide clients with mortgages, loans, and other goods.
They view their personnel as the key to their success. Because they improve their client's lives, the company invests in its employees.
Salesforce
Salesforce, Inc. is an American company based in San Francisco, California that makes cloud-based software. It offers software and applications for customer relationship management that focus on sales, customer service, marketing automation, analytics, and application development.
According to employees, Salesforce is a great place to work for because of these reasons.
Volunteering: Giving back to the community is a big part of Salesforce's culture. Each quarter, employees get hours to "give back" to their local or global communities.
Work-life balance: Salesforce cares about their employees' lives by giving them a lot of time off and health care reimbursements. To stop rising burnout, they also try things like "no meeting weeks."
Diversity and inclusion: Employees like a fair and safe workplace where everyone has the same chance to do well in their jobs. In 2015, Salesforce hired a Chief Equity Officer, to make sure their workforce is a diverse and inclusive place for all employees.
Target Corporation
Target Corporation is an American chain of big-box stores with its main office in Minneapolis, Minnesota. It is the seventh biggest store in the US and is included in the S&P 500 Index.
When you join the Target team, you become part of a group that values different voices and helps each other out. The company thinks it's important that you have your unique point of view, and you'll build relationships by being honest and polite.
Target always tries to do what's right for the team and customers. It aims to create equal, inclusive, diverse experiences for all.
Wegmans Food Markets, Inc.
Wegmans Food Markets, Inc. is a privately owned American grocery store chain. Its main office is in Gates, New York. It was started in Rochester in 1916. As of 2022, Wegmans has 108 stores in the northeast and mid-Atlantic.
The company believes that everyone who works there should love what they do. Our team members can do that for many reasons, with the company offering great perks, great chances to grow, a family-friendly work environment, and more.
Wegmans works hard to ensure employees feel in control of their careers and understand their purpose. The corporation invests more than $50 million in scholarship programs, online training, internships, and leadership development.
Conclusion
These companies give back to their employees through their fantastic benefits packages, healthy working environments, and holistic growth opportunities. Thus, they are dubbed as some of the best companies to work for in the world.