Searching for  ਪੰਜਾਬ ਸਰਕਾਰ ਦੇ ਸਰਕਾਰੀ ਨੌਕਰੀਆਂ 2019 ? then without delay check all Govt Jobs in Punjab which are currently available and upcoming notifications.  Government Jobs in Punjab 2019  overall details including the application dates and links are added here.  Various departments Pubjab Recruitments are releasing soon.
Government jobs in Punjab 2019
Govt jobs in Punjab 2019 !!.. We are here providing you with all the information of the Punjab govt jobs that are available in the state Punjab. Candidates who passed 10th and Inter, Graduates, Postgraduates can apply for these Government jobs in Punjab in the government sector. So, all the students and people who are searching for the govt jobs can check this page for more detailed information about new Punjab jobs notifications that are released by the government of Punjab state for the year of 2019. Many Punjab Sarkari jobs in both State and central govt organizations are available in sectors like Banking, Teaching, Pharmaceuticals, Media, Police, Postal departments, Forest departments, Electricity board Medical officers, Nursing Staff and much more. you can also the below jobs that are newly released by the government of Punjab.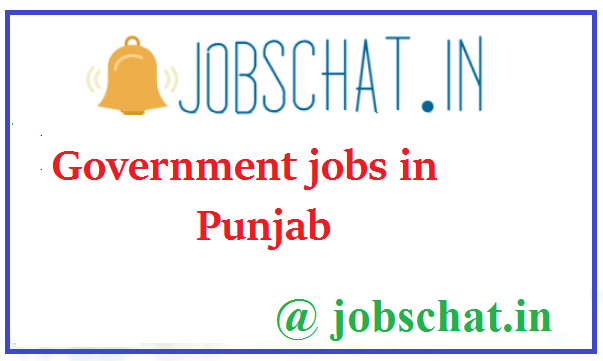 Latest State Govt Jobs in Punjab
check here Latest Punjab Govt Jobs. So, candidates who are eagerly waiting for the state government jobs in Punjab State government can check our page for more information as jobs chat update notifications about Government jobs and PPSC Recruitment 2019 very often. Candidates can also check the below ਪੰਜਾਬ ਸਰਕਾਰ ਦੇ ਸਰਕਾਰੀ ਨੌਕਰੀਆਂ that are recently released by the government of the Punjab.
Apply Link
Last Date for Applying
PPSC Civil Judge Recruitment 2019 – 75 Punjab PSC Civil Judge Cum Judicial Magistrate Jobs
08th May 2019
Markfed Punjab Recruitment 2019 || 106 Senior Assistant, Steno-Typist, JE, AE & Other Posts
18th April 2019
PPSC Headmaster Recruitment 2019 || 864 Principal, HM, Block Primary Education Officer Posts
02nd April 2019
Fazilka District Court Peon Recruitment 2019 – 33 Peon Posts
15th March 2019
PPSC Senior Assistant Recruitment 2019 – 34 Senior Assistant Posts
20th Feb 2019
Punjab Suvidha Center Recruitment 2019 |  2165 Center Coordinator, Computer Operator Posts
Feb 2019
Punjab Haryana High Court Clerk Recruitment 2019 | Apply 352 P&H Clerk Job Vacancy
04th & 07th Feb 2019
PGIMER Chandigarh Recruitment 2018 – 99 Group B & C Jobs
10th January 2019
MGNREGA Amritsar Recruitment 2018 – 20 Gram Rozgar Sahayak (GRS), IT Manager, Technical Assistant, A.P.O & IT Assistant Posts
24th December 2018
Verka Senior Executive Recruitment 2018– 43 Finance & accounts and Marketing Jobs
14th December 2018
MGNREGA Ludhiana Recruitment 2018 – 30 Gram Rozgar Sahayak, Computer Assistant & Other Jobs
03rd December 2018
PSEB Clerk Recruitment 2018 – 50 Clerk Cum Data Entry Operator Posts
27th November 2018
PSPCL Lineman Recruitment 2018 – 850 Apprenticeship Of Lineman Posts
24th November 2018
NHM Punjab Recruitment 2018 – 81 Specialists, Medical Officer Jobs

Specialist Post: 15.11.2018
Medical Officer Post: 16.11.2018

SSA Chandigarh JBT Recruitment 2018 –  418 Junior Basic Teachers (JBTs) Posts
01st November 2018
GMCH Chandigarh Recruitment 2018 – 178 Staff Nurse Jobs
25th October 2018
PPSC Recruitment 2018  – 22 Extra Assistant Conservator of Forests Posts
18th October 2018
HPSC Civil Judge Recruitment 2018 – 107 Civil Judge (Junior Division) Jobs
30th September 2018
Punjab Patwari Recruitment 2018 – 1,000 Patwari Posts
November 2018
PPSC Lecturer Recruitment 2018 -105 Lecturer Posts
29th August 2018
Central University Of Punjab Recruitment 2018 – 58 Teaching Jobs
03rd August 2018
BFUHS Recruitment 2018  – 159 Teaching & Non- Teaching Posts
27th July 2018
PUDA Recruitment 2018 – 194 Sub Divisional Engineer, Law Officer, Sr Asst, Clerk-cum-DEO & Other vacancies
25th July 2018
Punjab DSE Lecturer Recruitment 2018
07th July  2018
Labour Bureau Recruitment 2018 – 875 Investigator, Supervisor & Other Jobs
05th July  2018
GNDU Recruitment 2018 – 118 Assistant Professor Jobs
21th June 2018
PBDWSS Recruitment 2018 – 210 Junior Engineer(Civil/ Mechanical/Electrical) Posts
08th May 2018
Punjab Haryana High Court Recruitment Notification 2018 – 19 Stenographer(Grade III) Jobs
01st May 2018
NIELIT DEO Recruitment 2018
14th March 2018
PPSC Medical Officer Recruitment 2018
13th March 2018
Punjab Police Constable Recruitment 2018
Feb 2018
CB Jalandhar Recruitment 2017-18 
10th Jan 2018
PPSC Assistant District Attorney Recruitment 2017
20th November 2017
Cantonment Board Amritsar Recruitment 2017
26th November 2017
Punjab Pulsa Recruitment 2017
11th October 2017
Punjab Verka Milkfed Recruitment 2017
October 2017
PSEB Recruitment Notification 2017
14-10-2017
Punjab Defence Services Recruitment 2017
16-09-2017
NIELIT Faculty Recruitment 2017
30-09-2017
Rail Coach Factory Recruitment Notification
21-09-2017
Upcoming Punjab Vacancy 2019
Aspirants who are looking for the Punjab State Recruitments can bookmark this page for more Punjab State government jobs updates. We update this page periodically after govt releasing the notifications. We also updated more information of upcoming Punjab Vacancy 2019 like the Last Date to apply, Name of the post, Number of posts available, Qualifications and much more. you can also check our site Previous papers, Syllabus, Timetables.
 Punjab State Recruitments Notifications
The State Government of Punjab Releases a lot of Punjab Jobs Notices according to its corresponding Sectors. So, it is easy to check out the no.of vacancies, last date to apply. For your Convenience, Our page provides you complete details of Punjab state Recruitments notifications, Previous papers, Syllabus, Applications forms so on. so, Candidates check out various Punjab govt jobs here.
Jobschat is a hub for all Government & Private Jobs in India Latest Recruitment Notifications, Results, Admit cards, Cut off marks, Application forms, Selection process, Syllabus, Placement papers, Previous Papers, Study materials, Tips.