Bharat Electronics Limited, Ghaziabad which is one of the Navratna Company immensely offering the BEL Apprentice Recruitment Notification 2018 for Trade Apprentice posts in order to train them as per the Industrial norms and informing the ITI cadets to just verify the Bharat Electricals Limited Apprentice Notification and apply through bel-india.com if they ITI Trade involved in the selection on or before 18.03.2018 through email.
BEL Apprentice Recruitment 2018
Ghaziabad BEL Apprentice Notification 2018: Multiple Opening from the BEL, Uttar Pradesh Branch. One of the Navratna Company BEL Announced the BEL Trade Apprentice Recruitment Notification in its Ghaziabad Branch to provide the intensive training for the ITI Trade Holders who are the last three year passed out aspirants. And it accepting applications from India wide and respective contenders who are India Residents can Enrol their Names for this BEL Ghaziabad Trade Apprentice Jobs. Already, multiple Contenders applied and getting ready for the Jobs for qualifying the Written test which is to be organised by the BEL Officials. Most of the Candidates think that if they Get Trained in this particular Central Government Organisation they have bright job offers in future. So, for all those interested Ones must bookmark this Jobschat site to get this type of Jobs openings.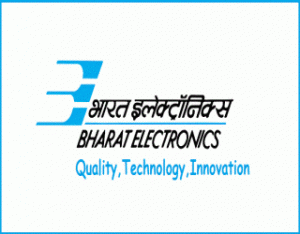 Also, Check: BHEL Trichy Trade Apprentice Recruitment 2018
Ghaziabad BEL 150 Apprentice Advertisement
Job Hunters who are searching for Uttar Pradesh Sarkari Jobs, BEL Ghaziabad 150 Apprentice Openings is a best opportunity to make their education career fulfil with Training part in BEL reputed organisation in order to settle in Core Government Jobs with high salaries and also helps for their education also. So, all the interested ones can first check the complete Stipulations listed and Trades wise Vacancy gave and act, apply as per the Informed format without any prior mistakes and submit to the BEL Organisation through email [email protected] only and BEL not accept in any other mode until 18 March 2018 and check the Topics that are going to cover in Written Examination to refer them through Previous Question Paper which are updated identically here for Registered candidate effective groundwork.
BEL Apprentice Recruitment 2018 Overview
भारत इलेक्ट्रॉनिक्स लिमिटेड, गाजियाबाद, नवराता कंपनी में से एक है जो व्यापार अपरेंटिस पदों के लिए बीईएल अपरेंटिस भर्ती अधिसूचना 2018 की पेशकश कर रहा है ताकि उन्हें औद्योगिक मानदंडों के अनुसार प्रशिक्षित किया जा सके और आईटीआई कैडेटों को भारत इलेक्ट्रिकल्स लिमिटेड अपरेंटिस अधिसूचना को सत्यापित करने और लागू करने के लिए सूचित किया जा सके। belindindia.com के माध्यम से अगर वे आईटीआई व्यापार को 18.03.2018 को या उससे पहले ईमेल से चयन में शामिल करते हैं
Organisation Name: Bharat Electronics Limited(BEL), Ghaziabad
Name Of The Post: Trade Apprentice
Number Of Vacancies: 150 Vacancies
Job Location: BEL, Ghaziabad, Uttar Pradesh
Application Mode: Online
Job Category: Govt Jobs
Notification Issued And Enroling Date: 07th March 2018
Last Date To Apply: 18th March 2018
Email: [email protected]
Official Website: www.bel-india.com
BEL Trades Vacancy List: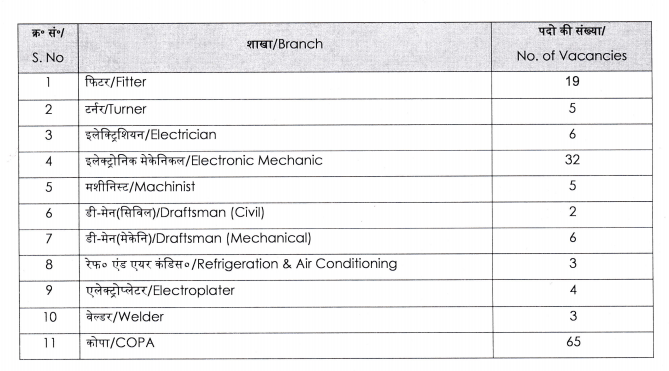 Also, Check: BHEL Haridwar Trade Apprentice Recruitment 2018
Eligibility Criteria Of BEL Ghaziabad Apprentice
Educational Qualifications:
Candidates who completed their Craftsman Training under NCTV Scheme from a reputed institution in related trade in the years 2015, 2016 and 2017 and must be an Indian and they must not undergo apprentice training in any other organisation.
Age Limits:
And the applicant must possess the maximum age limits of 25 years as on date 28th Feb 2018 and 05 yrs relaxation for SC/ ST aspirants and 03 years for OBC postulates.
Application Fee:
There is No Specified fee to be paid by the Applicants for this BEL Apprentice Notification 2018.
Selection Procedure:
BEL Ghaziabad Officials will recruit the officials only through the Written test based examination.
Salary Information:
Qualified Ones will be paid with Stipend as per the Apprenticeship rules.
Step By Step Applying Format To BEL Apprentice Recruitment 2018:
Young and Qualified Students visit the BEL Indian site @ www.bel-india.com
On the Homepage Search for Careers tab and open it and find the BEL Ghaziabad Trade Apprentice Notification 2018.
Clearly go through it entirely and can open the BEL Trade Apprentice Application which is along with Notification and Fill it properly and attach the copies of photographs and other eligible documents.
Check once all the details you filled and scanned copy must be submitted to the email [email protected] on or before 18.03.2018.
Keep a xerox copy of this Scanned copy to use it final selection rounds.
Essential Schedule: 
Notification Issued And Start Date: 07.03.2018
Ending Date To Apply: 18.03.2018
BEL Ghaziabad 150 Apprentice(Trade) Careers
Latest BEL Apprentice Careers, BEL offering the 150 Trade Apprentice For the ITI Holders in Ghaziabad, UP Branch from India wide and accepting the Scanned copies from the applicants and select them for the one-year Training. For Offering the Training, the BEL Organisation will Conduct a Test for the applicants enroled by sending the Test Admit Card on the ITI Subject to evaluate the Candidates worth and then train the Talented aspirants. And BEL also gives the Stipend to them as per the Indian Apprentice Norms and issue the Certificate who successfully completed the Apprenticeship.
Official Links:
Official BEL Ghaziabad Apprentice Notification 2018