Contenders may check the latest Govt Jobs in Odisha 2019 which is announced by the Government Jobs in Orissa. Apart from these active Odisha Recruitments details, in this page contenders can notice the upcoming Odisha Vacancy 2019. Daily Odisha Job alerts are providing to the job aspirants from this page. Even central level Jobs in Orissa state are posted. Viewing them most of the Contenders may Check them and Apply for the Odisha Govt Job 2019.
Government jobs in Orissa 2019
Govt jobs in Orissa 2019! Here in this site, we are providing all the details about Government jobs in Orissa. Recently the state government of Orissa has released an Odisha Job 2019 notification to get candidates in the government sector. The Government jobs provide Job security and good package because of which most of the youth are now looking for government jobs. The positive note of this state is that the government here provides excellent Odisha Jobs for every eligible candidate in this state. In Orissa, there are numerous government departments, Industries, Postal department, Forest departments, electricity departments, petroleum, Teaching, Banking,  Pharmaceuticals,  Health, and welfare department, National Dairy Board and much more which provides many Odisha jobs for the people. So, the candidates who are looking for government jobs in Orissa just grab this opportunity and get placed in the government sector by using all the Activated and Upcoming Odisha govt job 2019.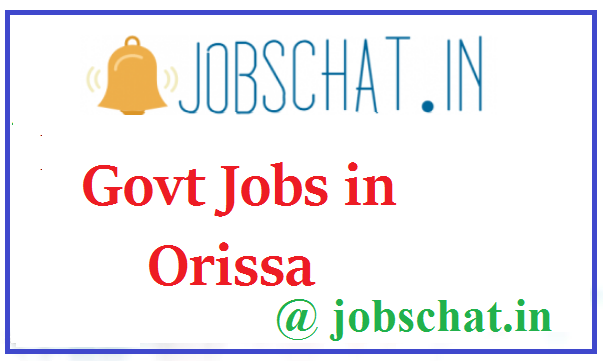 Latest Orissa State Govt Jobs 2019
Get Odisha Recruitment 2019 updates here. Orissa State is the 9th largest state in India. Orissa is full of beautiful Temples, Carvings, Sculptures, and the arts. Orrisa has a large number of Government job vacancy. Apart from state government jobs, there are also many Orissa central govt jobs. The main jobs offered by the government are Navy, Airforce, and army. But it's not easy to get the Govt Jobs in Orissa state government sectors. Prepare well for the exam with reference to Last year Previous Papers. Apart from them, there are also many jobs in other sectors of the Orissa state Govt Jobs 2019 which are latest now. you can also check them below:
Apply Link
Last Date for Applying
OSSSC Forest Guard Recruitment 2019 -806 Posts
29th Dec 2019
OPSC OJS Notification 2019 – 51 Civil Judge Posts
18th December 2019
OPSC Medical Officer Recruitment 2019 – 3278 Medical Officer (Assistant Surgeon) Posts
05th December 2019
OPSC AEE Recruitment 2019 – 31 OPSC Assistant Executive Engineer Vacancy
08th November 2019
OPSC Assistant Fisheries Officer Recruitment 2019 – 65 AFO Posts
24th October 2019
OSSC Amin Recruitment 2019  – Apply For Various Odisha SSC Revenue Inspector, ARI, Amin Group C & D Jobs
In the Month Of November/December 2019
OPSC Junior Assistant Recruitment 2019 – 30 OPSC Junior Assistant Jobs
24th Oct 2019
Jajpur District Court Recruitment 2019 | Apply For 21 Junior Clerk & Typist, Steno Vacancy
04 Oct 2019
OSSC JE Recruitment 2019 | Apply Online for 106 OSSC Junior Engineer (Civil) Vacancy
29th September 2019
Koraput District Court Recruitment 2019 – 35 Junior Clerk, Steno, Junior Typist, Amin Jobs
23rd September 2019
OPSC PGT Recruitment 2019 – 128 Post Graduate Teacher Posts
21st September 2019
District Court Nuapada Recruitment 2019 – 23 Junior Clerk, Junior Typist, Steno Jobs
16th September 2019
Nayagarh District Court Recruitment 2019 – 17 Stenographer, Junior Clerk And Other Posts
05 Sep 2019
SAIL Rourkela Recruitment 2019 – 205 Executive & Non-Executive Jobs
31st July 2019
Khurda District Court Recruitment 2019 – 36 Junior Clerk Cum Copyist, Steno, Junior Typist Jobs
31st July 2019
Odisha TET Notification 2019
26th July 2019
OSSC Auditor Recruitment 2019 – 82 Auditor (LFA) Posts
11th July 2019
OPSC Assistant Horticulture Officer Recruitment 2019 – 63 Odisha AHO Vacancy
27th June 2019
Cuttack District Court Recruitment 2019 – 78 Junior Clerk Cum Copyist, Jr Typist, Steno Jobs
15th June 2019
NIT Rourkela Faculty Recruitment 2019 | 177 Assistant Professor Posts
30th April 2019
Odisha Postal Circle GDS Recruitment 2019 – 4392 Gramin Dak Sevak (GDS) Posts
21st April 2019
OHPC Recruitment 2019 – 167 Technical & Non-Technical Trainee Jobs
16th April 2019
OAVS Recruitment 2019 – 878 Principal, TGT, PGT, PET Jobs
15th April 2019
Keonjhar Junior Teacher Recruitment 2019 – 59 Sikshya Sahayak Jobs
10th April 2019
SAIL Rourkela Steel Plant Recruitment 2019 | 62 Attendant-cum-Technician (Trainee) Posts
08 April 2019
OPSC Forest Ranger Recruitment 2019 | 67 Asst. Conservator of Forests Posts
14 March 2019
AIIMS Bhubaneswar Faculty Recruitment 2019 || 101 Faculty, SR, Tutor Posts
21st February 2019
OSSC SI Recruitment 2019 |  238 Sub Inspector & Station Officer Posts
January 2019
CDMO Bargarh Recruitment 2019 – Office Assistant Posts
Update Soon
OJEE Notification 2019 -Eligibility, Application Form, Registration Links, Counseling Dates
March 2019
OSSSC Junior Clerk Recruitment 2019 || 1746 Junior Clerk / Junior Assistant Posts

29th January 2019

MCL Mining Sirdar Recruitment 2018– 370 Junior Overman, Mining Sirdar, Dy Surveyor, Staff Nurse (Trainee), Technician Posts
10 January 2019
Malkangiri District Teacher Recruitment 2018 || 65 Contractual Teacher Posts
22nd December 2018
OPSC ATP Recruitment 2018 – 17 Assistant Town Planner Jobs
19th December 2018
Zilla Swasthya Samiti Rayagada Recruitment 2018-For 94 Staff Nurse, ANM & Other Jobs
15th December 2018
SSB Odisha Lecturer Recruitment 2018 – 833 Lecturers Jobs
11th December 2018
ITR Chandipur Apprentice Recruitment 2018 – 58 Graduate & Technician Apprentice Jobs

Graduate Apprentice: 01.12.2018
Diploma Apprentice: 08.12.2018

DRDA Odisha GRS Recruitment 2018 – 60 Gram Rozgar Sevak (GRS) / Multi-Purpose Assistant Posts
06th December 2018
SAIL Paramedical Staff Recruitment 2018  – 30 Paramedical Staff Posts
04th December 2018
NHM Odisha Recruitment 2018 – 49 NHM Malkangiri Staff Nurse Posts
24th November 2018
OPEPA CRCC Recruitment 2018  – 24 Cluster Resource Centre Coordinator (CRCC) Posts
24th November 2018
OSSSC Excise Constable Recruitment 2018  – 219 Excise Constable Posts
12th November 2018
OPSC Assistant Professor Recruitment 2018 – 21 +107 Assistant Professor Jobs
12th November 2018
OPSC ASO Recruitment 2018 – 500 Assistant Section Officers (Group B) Jobs
09th November 2018
NHM Nabarangpur Recruitment 2018 – 98 Staff Nurse, Pharmacist & Other Posts
05 Nov 2018
NHM Keonjhar Recruitment 2018 – 56 Staff Nurse, Medical Officer Posts
25th October 2018
AIIMS Bhubaneswar Junior Resident Recruitment 2018 – 174 Senior Resident And Post-Doctoral Fellowship Posts
(

Interview Dates

)11th & 12th Oct 2018
Odisha Civil Service Recruitment 2018 – 218 Jobs
03rd October 2018
Balasore District Teacher Recruitment 2018 – 55 Teacher, Sikshya Sahayak Posts
28th September 2018
OPTCL Recruitment 2018 – 100 Management Trainee (Electrical) Jobs
27th September 2018
Deogarh District Court Recruitment 2018 – 27 Clerks, Typist Vacancies
22nd September 2018
SSA Odisha Recruitment 2018 – 50 Elementary Teacher Posts
10th September 2018
MCL Mining Sirdar Recruitment 2018 – 497 Vacancies Of  Junior Overman, Mining Sirdar, Dy Surveyor, Staff Nurse, Technician
08th September 2018
NALCO Recruitment 2018 – 34 Doctor & Executive Posts
23rd August 2018
IOCL Junior Engineering Assistant Recruitment 2018 – 40 JEA IV Jobs
21st August 2018
Collectorate Rayagada Recruitment 2018 – 172 Non-Teaching And Teaching Posts
25th July 2018
OFDC Recruitment 2018 – 45 Assistant Manager & Junior Manager Jobs
25th July 2018
Odisha Police Recruitment 2018 – 3743 Constable, Civil Constable Jobs
26th June 2018
 SSA Odisha Recruitment 2018
25th June 2018
NIT Rourkela Recruitment 2018 – 26 Posts
14th June 2018
CDMO Rayagada Recruitment Notification 2018 – 120  Staff Nurse, ANM, MO Jobs
11th June 2018
ZSS Sundargarh Recruitment 2018 – 161 Jobs
31st May 2018
SSA Nabarangpur Recruitment 2018
31st May 2018
Odisha PSC Dental Surgeon Recruitment 2018 – 198 Posts
07th April 2018
Odisha Postal Circle Postman/ Mail Guard Recruitment 2018 – 163 Jobs
31st Mar 2018
Gopalpur Odisha Army Recruitment 2018
10th Mar 2018
OSSSC Recruitment Notification 2018
01st Feb 2018
OSSC Ayush Assistant Recruitment 2018
Jan 2018
OSSC Junior Clerk Recruitment 2018
Jan 2018
DRDA Multi-Purpose Assistant Recruitment 2018
20th Jan 2018
HAL Technical Operator Recruitment 2018
08th Jan 2018
OPSC Group A Recruitment 2017-18
30-12-2017
AIIMS Bhubaneswar Staff Nurse Recruitment 2017
25-12-2017
OPTCL Office Assistant Recruitment 2017
23rd Dec 2017
OPSC AAO Recruitment 2017
18-12-2017
CDMO Angul Recruitment 2017-2018
16th Dec 2017
SSA Sundargarh Recruitment Notification 2017
15-12-2017
UNDP Individual Consultant Recruitment 2017
14-12-2017
OPGC Manager Recruitment 2017-2018
13th Dec 2017
OMCL Junior Executive Assistant Recruitment 2017
14-12-2017
DRDA Khordha Recruitment Notification 2017
30-11-2017
UNDP DPC Recruitment 2017
10-11-2017
OPSC Veterinary Assistant Surgeon Recruitment 2017
20-11-2017
OUAT Recruitment 2017
16-10-2017
Angul District Court Recruitment 2017
23-10-2017
Ganjam District Court Recruitment 2017
20-10-2017
OSSC Recruitment 2017
17th October 2017
District Court Balangir Recruitment 2017
 11-10-2017
Upcoming Odisha Jobs
Are you looking for Orissa Recruitments, then you may look over here. You can apply for these Upcoming Odisha jobs according to your qualifications and requirements that are posted by the government of Orissa state which is informed to register. And we also request a candidate before applying for a job we suggest you check the govt official website for further information. You can also get Orissa state Govt jobs Notifications here. So, candidates who are eagerly waiting for the upcoming Odisha Jobs can check our site for more information as jobschat update notifications about Odisha Govt Jobs in Orissa & OPSC Recruitment.
Odisha Employment News
Those who stick on this page must refer to the Central Govt Job in Odisha by refering to the Odisha Employment News as they will get the up to date information regarding the Jobs available in Odisha state. According to that, they may choose their qualification based ones for the registration purpose. Aspirants need not worry about the Private Jobs also because they may Register for the Private Jobs in Odisha for doing the registration for those posts. As usual, the Govt Jobs in Odisha Jobs for 12th Pass, 10th Completed, Graduation will be posted whenever announced.